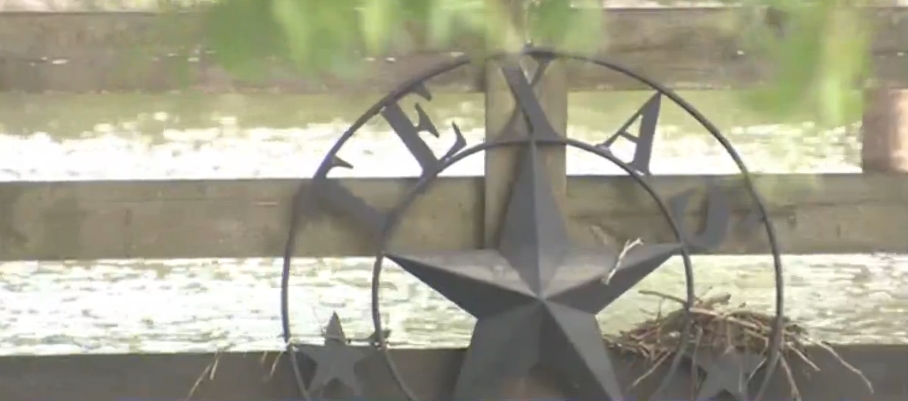 ROSHARON, Texas – Of the thousands of homes evacuated and damaged by flooding in Brazoria County, one family's home is high and dry on West FM 1462 in Rosharon.
(Article by Jacqueline Crea, republished from http://www.khou.com/news/local/resident-uses-aquadam-to-protect-home-from-floodwaters/238455798)
Randy Wagner decided to take a chance on something called an Aqua Dam, a product he discovered online.
Rosharon, and many parts of Brazoria County were filled with military vehicles and airboats to facilitate mandatory evacuations when the Brazos River began to overflow.
"Your family being relocated and you know it's heartbreaking to know that that could happen," said Wagner.
Wagner was determined to find a way to save his home, after Brazos River Authority warned residents of the approaching floods that hadn't been seen in decades.
"To not know what that level was going to stop at, I needed to prepare for something that no one has seen," said Wagner.
He drove to Louisiana and purchased an AquaDam, learned how to install it and with the help of two other men, the dam kept the water back.
He filled up 400 feet of 30 inch high tubes made of plastic and fabric with water.
"I was the crazy guy. Everybody was kinda going by, laughing at me. But today they are really impressed with this AquaDam," said Wagner.
He and his family stayed, waited and watched as the water rose to 27 inches, but never seeped through the barriers. The product cost him money, but he told KHOU 11 News it was well worth his sanity.
"$8,300 is to me a small investment on a house that could have two feet of water in it and cost me $150,000 in repairs." he said.
Now he has a place to come home to and hopes that others will learn from the chance he took on a company he found online.
"Emergency management could use it. I remember when Addicks reservoir was going over Highway 6. It could've been used." he said.
For more information on AquaDams, click here.
Read more at: http://www.khou.com/news/local/resident-uses-aquadam-to-protect-home-from-floodwaters/238455798