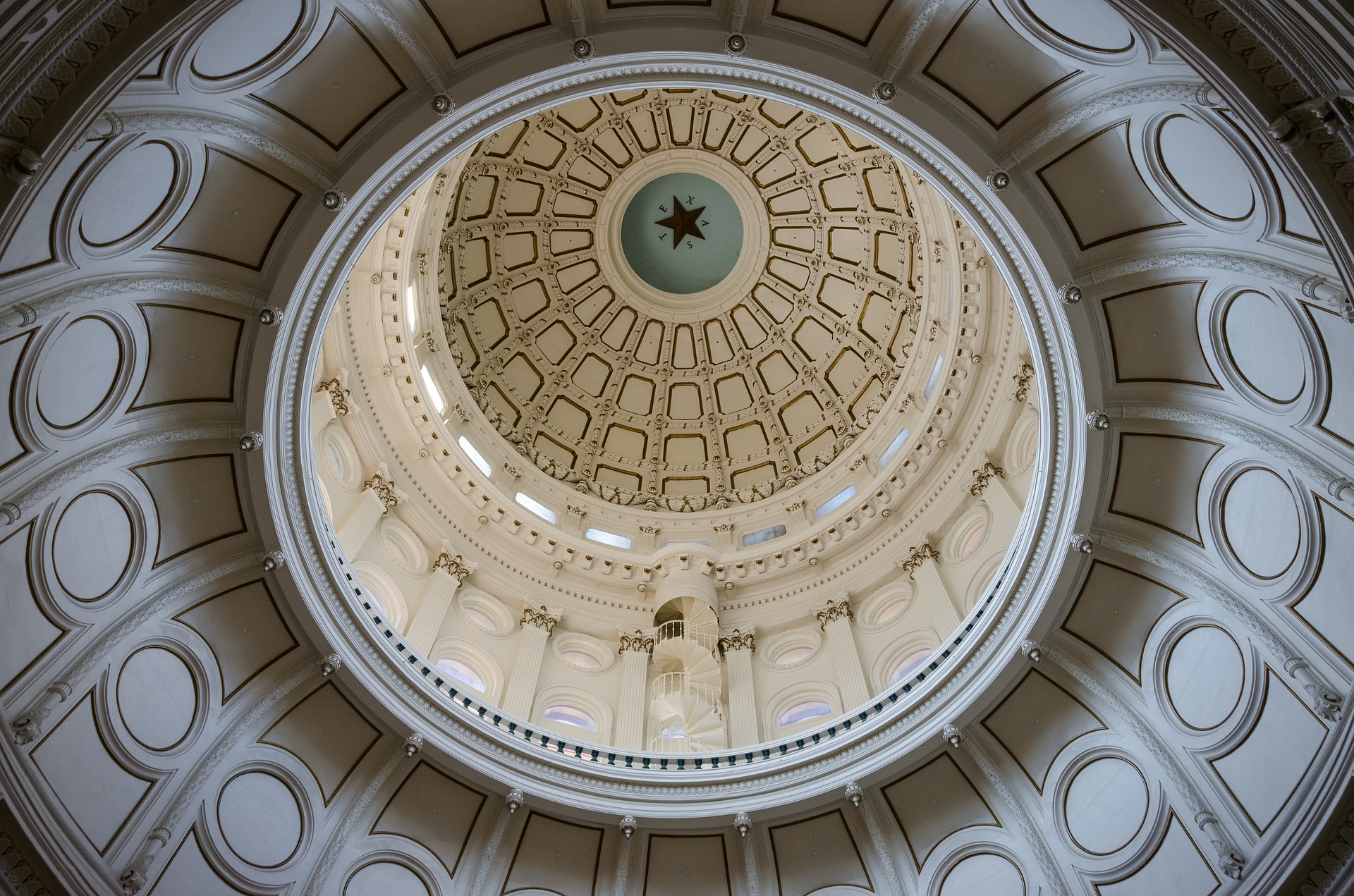 Life is about to get a whole lot busier in Austin's startup and tech ecosystems.
Article by Brent Wistrom
From ATX Startup Week to Dell-EMC World and Austin Inno's 50 on Fire, there's a lot to pack your calendar with this fall and early winter.
So, we're breaking it down so that you can plan accordingly as we head into a very busy events season peppered with big holidays, including Halloween, Election Day, Thanksgiving and Christmas.
The Big 3
1.) ATX Startup Week
ATX Startup Week (Oct. 3-7): If you're part of the Austin tech and startup scene, you're probably already acquainted with ATX Startup Week. It includes a week's worth of insightful panel discussions inside some of Austin's coolest companies, incubators and co-working spaces. The content ranges from introductory discussions on the local startup scene to in-depth conversations on public policy toward ride-hailing companies and the potential of big data and virtual reality. Meanwhile, the Thursday evening Startup Crawl is a must-attend event for anyone who enjoys free drinks, snacks, amazing tech offices and a little impromptu dancing.
Insider tip: Pick out a few sessions early on and be sure to register for them. They'll fill up fast. Also, you can usually ride a shuttle bus between parties during Startup Crawl, but be sure to find a safe ride home.
2.) SXSW Eco
SXSW Eco (Oct. 10-12): SXSW Interactive is the undisputed king of Austin startup events. But it's little sister, SXSW Eco, is increasingly a must-attend event, especially for anyone who is trying to make the world a better place through smarter use of natural resources and social good innovations to help people who need it most.
Insider tip: It's not always the biggest names that pack the most punch — although, who wants to miss Bill Nye? Check the session lineup carefully to hear about the topics you care about most. And checkout the lunch time events to get face to face with fellow innovators who could help shape your next idea.
3.) 50 on Fire
50 on Fire (Dec. 7): Austin has a ton of tech startups that are killing it. But only the best 50 people and companies in the city will be named at Austin Inno's 50 on Fire event at The Madison. It all starts with nominations, which are open through Oct. 14. That's followed by a list of 150 finalists on Oct. 17. The finalists will be part of a video series. Then, we'll introduce you to our panel of local experts in November. Finally, we'll all party down and hear who the judges believe deserve the 50 on Fire distinction.
Insider tip: Get your nominations in early. Then, kick back and relax (or try your best to influence people) at our judge's party. Who knows, maybe your 10 second cocktail napkin pitch will sway things your way.
Everything Else You Need to Check Out
Oct. 4-5: Reactive Summit — If the hyper-complex world of fast data streams and managing Twitter's firehose appeal to you, this might be your event. The three-day conference brings together top data scientists and developers from Netflix, PayPal, IBM and many more.
Oct. 6: Texas Venture Summit 2016 — This premier investor and founder event features matches national and statewide investors  with qualified Texas technology companies for one-on-one sessions. Last year, it connected 27 companies with 42 investors. It has generated seven funding rounds worth $84 million since then.
Oct. 13: Austin Inno's Smart Spaces Tour of HomeAway and Cocktail Party — Do you want to see how one of Austin's most famous company is minimizing its carbon footprint and making a great space for its employees? Join us for a walking tour of HomeAway's HQ in downtown Austin. The tour includes insights on building and office design. And we'll cap it off with an open bar hangout at the Tiniest Bar in Texas, about a block east of HomeAway's HQ.
Oct. 13-15: Austin-Africa Social Entrepreneurship Forum and Pop Up Market — Pitch your U.S.-Africa business idea to a panel of judges. Explore a pop up market and expo, including food vendors. And meet other innovators who want to do social good with smart business ideas.
Oct. 18-20: Dell EMC World — Fresh off its acquisition of EMC Corp, Dell launches its annual conference in Austin. It includes dozens of sessions, as well as a keynote speech by Michael Dell and music by Alabama Shakes.
Oct. 26-28: Spredfast Summit — Do you get your news from Trevor Noah on The Daily Show? Why not come see him in person, along with dozens of other social media gurus from companies like Twitter, Airbnb, ESPN, the NFL and Patagonia.
Oct. 28: Keep Ruby Weird —  Head to the Alamo Ritz Drafthouse for oddball conversations with Ruby experts, gourmet food and a cozy seat. You'll hear from coders at Red Hat Inc., MailChimp and much more.
Oct. 31: Time to get spooky 😉
Nov. 3: Rock Stars of Big Data — Just like it's billed, this is a meeting of some of the best big data scientists around. Hear from Teradata's chief analytics officer, Bill Franks; Halliburton's chief data scientist, Satyam Priyadarshy; Coudera's chief security architect Eddie Garcia and many more.
Nov. 4-6: 3 Day Startup Austin — Better start prepping now. This 72-hour learning-by-doing workshop puts university students with some of the best mentors in Austin, and it equips them with high-speed business lessons you are unlikely to find through other avenues — at least in such a short time period.
Nov. 8: Election Day (Register to vote) (Find your polling place)
Nov. 17: Women in Tech Summit — Learn about creating inclusive environments, using virtual reality and loads of startup and funding tips from several of Austin's top women in tech.
Nov. 21: Defense Innovation — The Defense Innovation Technology Acceleration Challenges are designed to vet and fund state-of-art technologies for military use. In other words, the Department of Defense, which is launching an innovation hub in Austin, brings problems the military faces and gets insights from the private tech world to help solve them.
Nov. 24: Happy Thanksgiving!
December: It's a quiet month for big events. But check our weekly Inno-approved post for options every week.