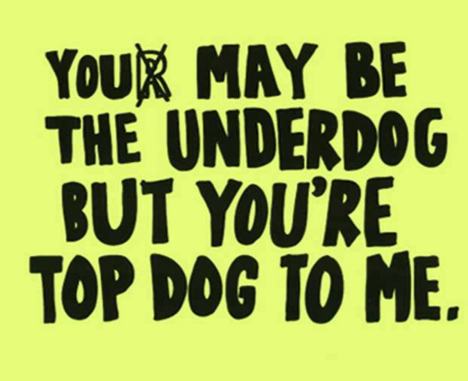 The making of theatre is no small undertaking. It's typically full of risks and challenges, and with the diminishing availability of venues and arts funding in Austin these days, those risks and challenges increase exponentially. Sometimes, though, a project speaks so loudly to you and our current sociopolitical climate that it simply cannot be ignored. Such is the case with Viceroys, a new black-owned artist collective led by Matthew Frazier and Jarrett King, and their inaugural production of Suzan-Lori Parks'Topdog/Underdog, which ran all too briefly at Salvage Vanguard Theater's second stage last weekend. Those in attendance witnessed an incredible talent stomping boldly into the Austin scene.
(Article by Shanon Weaver, republished from http://www.austinchronicle.com/arts/2016-02-05/topdog-underdog/)
Parks' script, winner of the 2002 Pulitzer Prize for Drama, is a formidable examination of an adverse side of American life, as well as a dismantling of theatre told through a white male lens. Lincoln and Booth are African-American brothers living in a cramped, dilapidated apartment (realized here with great and grimy detail by Eric Swabey-Keith). Booth makes his living as a petty thief while Lincoln toils at an arcade, dressed as Abraham Lincoln, so that customers can re-enact his assassination. When we first see Lincoln, he's just returning home from work, still in whiteface – our first hint that Parks will challenge our constructs of blackness and whiteness. It's demeaning work, but Lincoln is trying hard to leave behind a life of hustling, even though his skill at three-card monte made him a legend on the streets. Booth, however, is always needling his brother to form a crew and get back in the game. The sibling rivalry at the heart of Topdog/Underdog is explosive, and the power dynamics are constantly shifting. At any moment, the power onstage could shift from the younger brother looking down on his failed older sibling to the older brother looking with disdain at his kid brother's naivete, or vice versa. Simultaneously, Parks is asking us to look at two African-Americans struggling to find identity within a white definition of "blackness." Does the title refer to the relationship between Lincoln and Booth, or between the brothers and their place in a white world?
The performances by Frazier and King made it clear that they have lived with this script for quite a while. Both knew this story, and their characters, inside and out. Director Jason Phelps knew what questions to ask of his actors, who knew what questions the script asks of its audience. Every word was honest, spoken for a reason, and meant to elicit change. King was sublime, without ego, conveying Lincoln's inner conflict as he struggles to remain a "good man." The indignities the character suffers – low pay, whiteface, fear of termination – are a slow burn. It was fascinating to watch King navigate Lincoln's increasingly disrupted stasis as a black character so proud of what white culture has deemed an "honest living" that he is willing to dress as the Great Emancipator and let people pretend to kill him for fun. The weight of that truth becomes heavier throughout. As Booth, Frazier captured completely the sense of the younger brother now out of his older brother's shadow. He played the character as a boy in a man's body, cocky to a fault, with an inner pride that must ultimately be satisfied, even in the face of constant rejection by a woman he loves. There was a peacock-ish quality to Frazier's Booth, almost a slight effeminacy under his hypermasculinity, adding another intriguing layer to an already dense and well-crafted performance.
Alyssa Dillard's sound design had the play open with Kendrick Lamar's "Alright," with its first lyrics "All my life I had to fight" an homage to Oprah Winfrey's character in The Color Purple. The connection can and should be made that not enough has changed, and not nearly fast enough. This stunning first piece by Viceroys shows us the social power of theatre, telling a story of color in a powerful way, and leaving me looking forward to their future.
Read more at: http://www.austinchronicle.com/arts/2016-02-05/topdog-underdog/