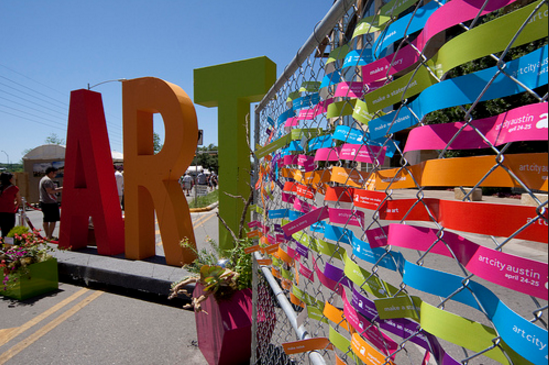 Theater
(Article by Jeanne Claire van Ryzin,  republished from http://www.statesman.com/news/entertainment/arts-theater/best-of-the-arts-week-of-jan-31-feb-6/nqDSz/)
"Terminus." It's the last week to catch Gabriel Jason Dean's critically acclaimednew modern drama about a Southern family wrestling with race, class and the forward push of history. 8 p.m. Thursday-Sunday through Feb. 6. Vortex, 2307 Manor Road. $10-$35. 512-478-5282, vortexrep.org.
"Fixing Timon of Athens." Austin playwright Kirk Lynn premieres the next in his series of revised, re-written and modernized versions of Shakespeare plays. The Rude Mechs perform with Tom Green in the titular role. 8 p.m. Thursday-Sunday through Feb. 27. Off Center, 2211 Hidalgo St. $5-$25. rudemechs.com.
Music
"Wings of Fire." The endangered Kirtland's warbler inspired composer Charles Rochester Young to pen "Wings of Fire" for flute, harp and string quartet. Also on the program is music by Vivaldi, Debussy and Bach. Soprano Elaine Barber and the Cordova Quartet perform along with flutist Megan Meisenbach. 7 p.m. Friday. University Presbyterian Church, 2203 San Antonio St. $20. elainebarber.com.
New York Polyphony. The four male vocalists of this acclaimed acapella ensemble effortlessly perform a wide-ranging repertoire from elegantly austere medieval melodies to cutting-edge contemporary compositions. 8 p.m. Friday. Bates Recital Hall, Music Building, 2406 Robert Dedman Drive. $10-$32. 512-477-6060, texasperformingarts.org.
"Duke Ellington: The Best of the Sacred Concerts." Bass baritone Leon P. Turner is the featured soloist in this Black History Month free concert featuring choirs from University of Texas, Huston-Tillotson University and Prairie View A&M University. Free. 7:30 p.m. Feb. 7. Bates Recital Hall, Music Building, 2406 Robert Dedman Drive. Free. music.utexas.edu.
Art
Jaye Rhee and Jade Walker. Separate solo exhibits by two progressive women artists. Jaye Rhee shows her four-channel video installation, "The Flesh and the Book." Jade Walker displays her fabric sculpture environment, "Four Cornered." Opening 5 to 7 p.m. Thursday. Gallery hours: 9 a.m. to 10 p.m. Monday-Sunday. Exhibit continues through March 10. University Galleries, Mitte Building, Texas State University, San Marcos. Free. 512-245-2647, txstgalleries.org.
Print Austin Bin Fest and Expo. Printmaking demonstrations, exhibits at five different galleries and the opportunity to purchase affordable yet original prints from local talent mark Print Austin's family-friendly afternoon. Noon to 5 p.m. Saturday. Canopy, 916 Springdale Road. Free. printaustin.org.
Read more at: http://www.statesman.com/news/entertainment/arts-theater/best-of-the-arts-week-of-jan-31-feb-6/nqDSz/