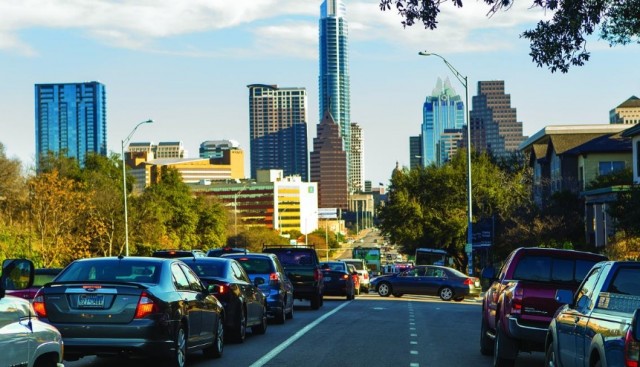 The departure of Uber and Lyft has left a huge void in Austin's transportation system, which was already flawed to begin with. The Taxi industry, for which a large majority has voiced their disdain, admits it is unequipped to provide adequate transportation. The antiquated service lacks incentives to keep drivers on the road during peak hours, which are often late night, as ridesharing companies Uber and Lyft had done via surge prices when demand was high.
"It is the same issue we have always had, which is we have never had officially enough taxis to service the city," said James Means III of the Austin Cab Company.
As a result, Austinites are turning to the black market for transportation assistance. One of those markets includes Arcade City, a ridesharing program launched in New Hampshire by a former Uber driver pushed out of his job by city regulations. Nicknamed the "Uber killer," the program is unique in that it connects drivers with riders directly on Facebook – minus outside interference.
On its website, Arcade City says it "can cut out the corporate middlemen — and make government regulations obsolete — by transparently providing rider and driver with clear information about the other party to each transaction, including a strong reputation and ratings system where riders and drivers 'level up' after community-vetted good behavior on the platform."
Free of outside interference
It dislikes the term Transportation Network Company (TNCs), instead referring to itself as "a brand, a culture, a way of being with each other."
The concept is gaining momentum. Arcade City recently won first place at the German Tech Entrepreneurship Center (GTEC) Awards in Berlin, receiving a 20,000 euros prize. Its founder, Christopher David, says it will use the money to cushion its success in Austin.
"For now we'll use this money to help accelerate our push into Austin, where 15,000 riders and drivers are understandably impatient for the relaunch of our app. We're opening an Austin office later this month to better serve their needs now that Uber and Lyft pulled out last week, so this support from the blockchain community will directly address the urgent transportation needs of the people of Austin," David told The Cointelegraph.
The loss of Uber and Lyft has spurred a major underground ridesharing movement in Austin, ballooning to more than 14,000 members in one week, reveals TWC News. But not everyone is excited about it.
"We went from having at least a system in place where drivers were screened and vetted – and they were being monitored all the time, and you could give feedback and report problem – to now a black market solution that's really taken over the city," said Joshua Baer, founder of Capital Factory.
City officials say Arcade City is legal as long as drivers do not charge more than the federal reimbursement rate of $0.54 per mile.
Bars see drop in revenue
Riders aren't the only ones suffering the loss of Uber and Lyft. This week, a "major Austin bar owner" told TWC News that his sales have tanked since ridesharing companies dipped out of the city.
Bob Woody, owner of Shakespeare and the Blind Pig, said sales are down 20 percent just over this past weekend, and he's blaming it on a lack of transportation.
"For us not to have it is to go back in time. To have had it and now not have it – really difficult," said Woody, adding that there is noticeably an influx of people trying to find rides after the bars close.
"[It's] putting customers at risk," he said. "They are making bad decisions, too, because they are intoxicated."
Sources: