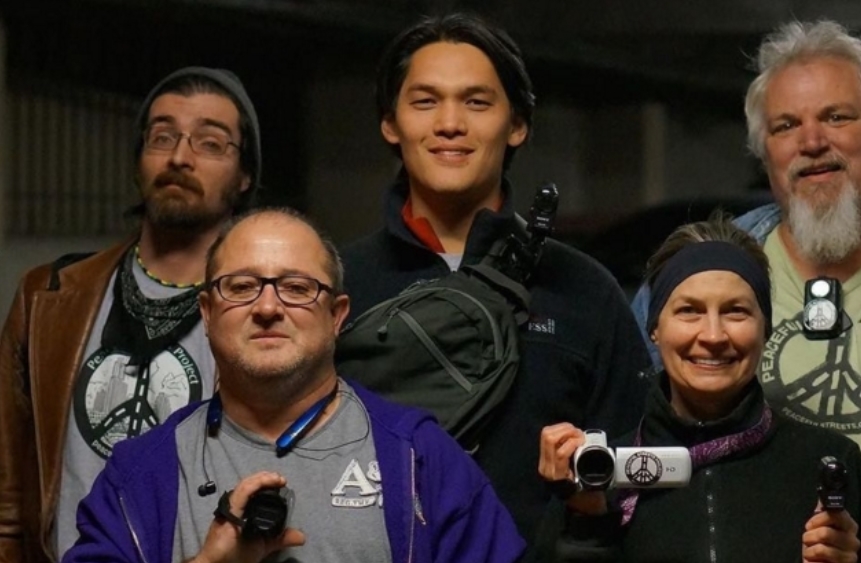 It's that time of year again when hundreds of thousands of people from all over the world flock to Austin, Texas to enjoy its annual South by Southwest festival featuring indie films, the latest technological innovations and a seemingly endless lineup of music entertainment.
The festival, which grows larger in size each year as it inches closer to its 30th birthday, deposited more than $317 million into Austin's economy last year, a portion of which is drawn from an increase in the number of arrests made by the Austin Police Department.
The presence of law enforcement is expected to be heavier than usual during SXSW 2016 due to scheduled appearances by President Barack Obama and First Lady Michelle Obama.
Heightened police activity during crowded festivals like SXSW draws the attention of citizen-led cop watches, including the Austin-born Peaceful Streets Project, spearheaded by grassroots activist Antonio Buehler.
Heavy police presence
The concept of "copwatching" skyrocketed following Buehler's initial run-in with police in 2012, during which he was accused of spitting on a police officer, a felony in the state of Texas.
But he was eventually exonerated thanks to a citizen who was across the street filming Buehler's altercation with police – he was filling up his gas tank on New Year's Eve when he noticed a female being arrested and treated violently by APD, prompting him to start filming.
The incident opened Buehler's eyes to the epidemic of police brutality; as a result, the Peaceful Streets Project was born. Following a nationwide string of widely publicized police abuses, copwatching is more rampant than ever.
As they've done so in the past during SXSW, PSP volunteers will be descending on downtown Austin in an effort to catch police misbehaving, a move Buehler says has reduced arrests by up to 44 percent.
He may be right; arrests during the last weekend of SXSW 2015 totaled 45, an unusually low number considering the foot traffic generated by the international swarm of attendees, not to mention heavy drinking.
This year's SXSW cop watches will be more hard-hitting than usual due to its partnership with WeCopwatch, one of the most well respected cop watch organizations in the U.S.
Founded in Oakland, Calif., WeCopwatch is renowned for having "battled it out with police" in their own city, as well as deploying cop watchers to hotspots for police abuse including Cincinnati, Ohio, New York City, Ferguson and St. Louis, Mo., Charleston, S. C., and Baltimore, Md., said Buehler, who is organizing an action-packed week of police accountability.
Cop watchers join forces
WeCopwatch is responsible for setting up cop watches in Ferguson after police murdered Michael Brown, in Charleston after they killed Walter Scott, and in Baltimore after severing the spine of Freddie Gray.
The PSP will work in conjunction with WeCopwatch to lead Know Your Rights trainings, which educate citizens on how to assert their rights, protect themselves from police and how best to deal with law enforcement.
The two cop watch groups will also train volunteers on how to orchestrate cop watches in their own cities, conduct nightly SXSW cop watches and share tactics and strategies during skill sharing sessions.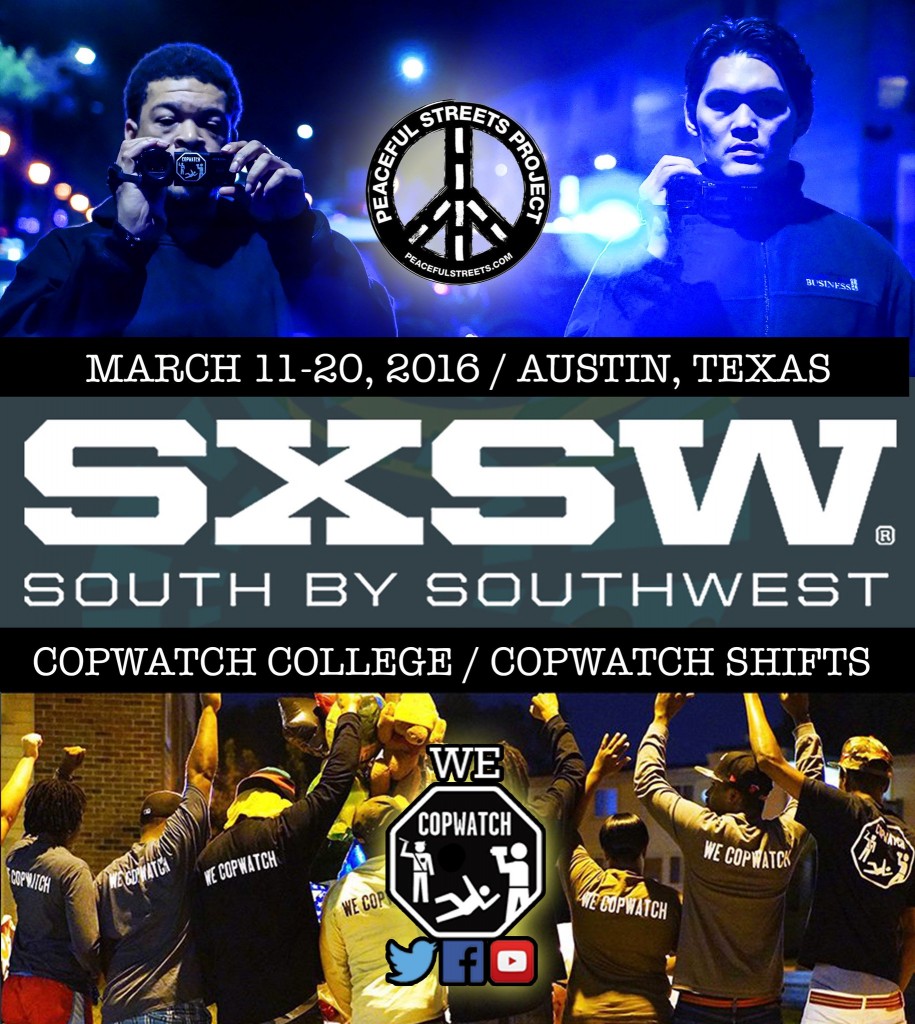 "During cop watch we look for any police interactions, whether they be detentions, arrests, pursuits, DWI stops, etc. We just want to make our presence known to reduce the chances a cop will abuse or frame someone, and to document the interaction in case the victim needs the evidence later," said Buehler when we asked what type of incidents they may be on the lookout for.
The groups will also be conducting Cop Watch College sessions, an initiative created by WeCopwatch focused on providing "intensive cop watch training so people know how to maximize safety and effectiveness during cop watches."
This includes "being able to properly document a situation," said Buehler, adding that PSP is extremely fortunate WeCopwatch has chosen to bring their work to Austin.
When The Austin Sentinel reached out to APD for their thoughts on cop watching, they said they were prepared. Sgt. Daniels also told us about a new program APD is launching called Citizens on Patrol, which will recruit volunteers to patrol neighborhoods and report crime.
Sources: