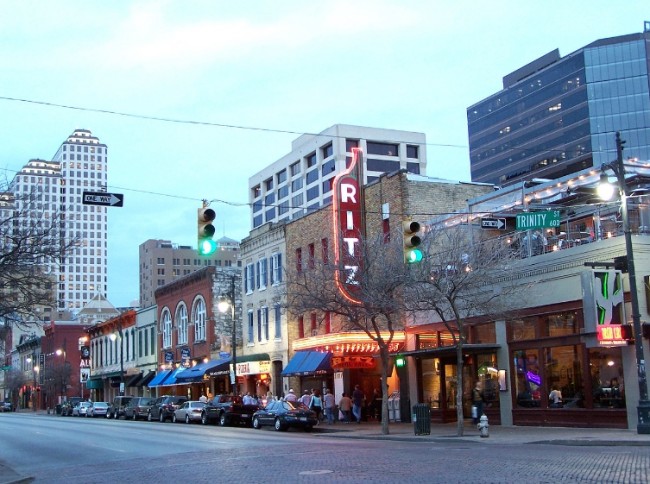 The Lone Star State has the best state capital to live in, according to Wallet Hub, a social media company known for publishing various types of state and local rankings. The analysts reached their conclusion about America's worst and best state capitals to live in based on four key dimensions: Affordability, Economic Well-Being, Education and Health, and Quality of Life.
Austin ranked fairly well in all four categories, and came in at number two in terms of Economic Well-Being, an unsurprising conclusion considering the state capital is teeming with entrepreneurship. Its "Keep Austin Weird" slogan highlights the city's love for locally owned businesses, allowing for easy access to eccentric coffee shops, swanky wine bars, authentic jazz joints, and farm-to-table restaurants.
Wallet Hub analysts based Economic Well-Being on a capital's Unemployment Rate, Percentage of Residents Below Poverty Level, Population Growth, Income Growth, Income Inequality, Foreclosure Rate, Debt as a Percentage of Median Income, Percentage of State & Local Government Employees, and Building-Permit Activity.
Austin ranks 5th healthiest state capital in the nation  
Austin scored highest on the list for having the most attractions, the lowest premature death rate, the lowest unemployment rate and the highest median household income, which was adjusted for cost of living.
Also impressive is its rank in terms of Education and Health, for which it came in fifth.
Wallet Hub analysts weighed Education and Health based on a capital's K-12 School-System Quality, Average University Score, Percentage of Residents with at Least a Bachelor's Degree, Percentage of Population with Health-Insurance Coverage, Premature-Death Rate, Number of Hospital Beds per 1,000 Residents, Good Health and Low Birth Weight.
Out of 50 state capitals, Austin ranked 18th for its Quality of Life. Because the criterion for this category is partly based on Average Commute Time and Traffic Congestion, Austin presumably scored lower than other state capitals.
However, Quality of Life was also based on Walkability, Mean Hours Worked per Week, Accident Likelihood, Percentage of Millennial Newcomers, and Crime Rate, as well as the number of restaurants, coffee shops, attractions and fitness centers – features which Austin certainly isn't lacking.
The economic atmosphere in the Lone Star State capital is undoubtedly thriving, especially when compared to other state capitals routinely challenged by dilapidated infrastructure, poverty, plummeting property values, and high-unemployment rates.
Hartford, Connecticut ranked worst state capital to live in
Ranking as the worst state capital to reside in is Hartford, Connecticut, a city based in a state known for the mass exodus of its citizens. According to the Hartford Courant, both millennials and baby boomers are leaving Connecticut, primarily due to its poor economy.
Hartford came in second to last in terms of Affordability, with Honolulu, Hawaii ranking as the most unaffordable state capital.
According to Wallet Hub, Madison, Wisconsin has the Highest Percentage of Residents with at Least a Bachelors Degree, while Springfield, Illinois has the Most Affordable Housing; however, it also has the Highest Unemployment Rate.
People in Hartford worked the Fewest Mean Hours per Week while residents in Pierre, South Dakota worked the most.
For additional insight, Wallet Hub asked a panel of experts to weigh in. When asked what the pros and cons are of living in a state's capital, Carlos Balsas, Assistant Professor in the Department of Geography & Planning at the University of Albany answered:
There are many opportunities for political engagement with a wide panoply of exciting issues to get individuals passionate about. To get a person excited about complicated issues is not easy, when it goes against entrenched interests and requires perseverance to accomplishing goals. Quite often those goals are likely to be common to many members of a community, but also possibly uniquely opposed by another faction within the same jurisdiction or electoral district.

In terms of drawbacks, I believe that there is a sense that one already lives in the state's capital city and benefits from the state apparatus, individually defined perhaps as proximate access to state level institutions, law makers, legislators and lobbyist, and quite often, other cities throughout the state are seen as more in need or more deserving than one's own capital city.
Sources: