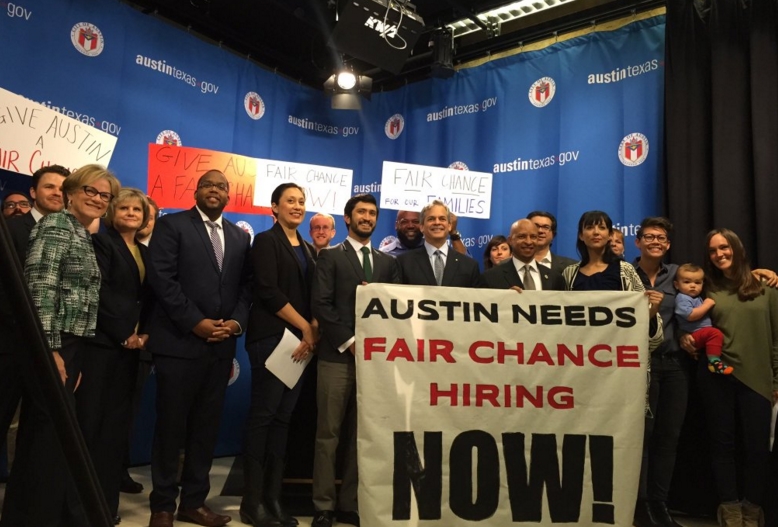 In contrast to public opinion, members of the Austin City Council have boldly moved to regulate rideshare companies Uber and Lyft, requiring drivers to submit to heightened security checks on top of the ones already in place. However, in the same breath, certain City Councilmembers want to make the hiring process easier for those with a criminal background.
District 4 Councilmember Greg Casar is behind an initiative that would regulate the way Austin businesses hire employees, purportedly giving those with a criminal history a better opportunity for employment.
The Fair Chance Ordinance, nicknamed "ban the box," would prevent companies from running criminal background checks on potential employees until employers reach the final phase of the hiring process.
The ordinance, applicable to companies that employ 15 or more people, would completely prohibit the conviction history question on all job applications in Austin, according to KXAN.
'Ban the box'
Casar, 26, the youngest person to be elected to the Austin City Council, says he's spent nearly a year working with businesses and community leaders to "craft the best ordinance possible," which will now be up for a vote on Thursday, March 24.
Some say it will provide Austinites with more employment opportunities, while others counter that it will stifle business growth and inflict more expenditures on employers. Companies caught violating the ordinance may face a $500 civil penalty.
"One part of the drafted ordinance would make it unlawful for an employer to run a background check any time before extending a job offer to a finalist. That job offer could be conditional though – depending on what the employer finds after probing the candidate's criminal history," reports KUT.org.
So far, the Young Chamber of Commerce, the Black Chamber, the Gay and Lesbian Chamber, and the Hispanic Chamber support the ordinance. According to a City Council forum penned by Casar, the Greater Austin Chamber of Commerce opposes the mandate which would prevent employers from running background checks until an applicant has reached the end of the hiring process.
Evening the playing field, but not for rideshare
Casar counters that it's "a critical component of the ordinance and a national best practice" that establishes "the most opportunity for employment for our constituents who need it."
But what about rideshare drivers? Both consumers and a significant portion of Austin's workforce depend on the services and jobs provided by Uber and Lyft. Yet the city has aggressively moved to restrict drivers' access to supplemental income derived from ridesharing, casting doubt on the City Council's claim that it's genuinely concerned with "employment opportunity."
The majority of people who work for Uber and Lyft do so on the side, in addition to other jobs because it's a convenient way to earn extra money in a city with a high cost of living. However, it may not be so convenient if the city follows through on its plan to regulate rideshare drivers similarly to the taxi industry, even those who drive once a month or less.
Casar's proposal to eliminate the criminal history question on applications directly contradicts his alleged reasoning for voting to enact tougher restrictions on rideshare operators. Proponents of rideshare restrictions says it's about safety, including Casar, yet he wants to make it easier for criminals to get jobs.
President Obama is a supporter of "ban the box" and has moved to implement the measure on a federal level. Currently, 21 states and more than 100 cities and counties (including Washington D.C.; New York; Columbia, Mo.; and Philadelphia), have taken action to prevent employers from running background checks on potential employees until the end of the hiring process, according to the National Employment Law Project.
Sources: